iSuo™ Polypropylene CPP Resin is a solvent soluble chlorinated polypropylene adhesion promoter for polyolefin substrates. It has excellent adhesion to PP, PE, EPDM & TPO materials. It is non-toxic, inodorous, has no solvent residue. It is water-resistant, acid-resistant and alkali-resistant. The composite ink made by CPP has stable performance and good filming property.
Therefore, due to the excellent properties of Low Chlorinated CPP Resin, they are widely used in inks, coatings and adhesives, etc.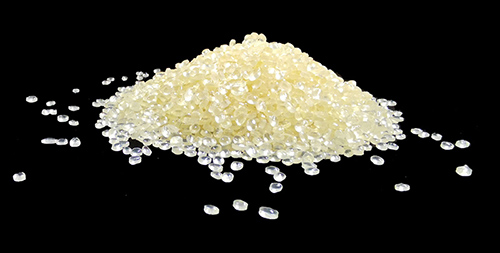 Application
1. Be used as major resin of the printing ink for intaglio printing on BOPP film (Bi-axially Oriented Polypropylene).
2. Coating for BOPP film and using as adhesive for double-layered PP film or PP film covered paper in packaging Industry.
3. Be used as adhesive for coatings on polypropylene profiles.