CHARACTERISTICS
-High cost performance
-Outstanding lamination bond strength
-Good adhesion to a wide range of substrate (PET, Nylon, OPP)
-Good anti- blocking property
-Suitable for solvent-free composite systems
---
DESCRIPTION
iSuo Chem® PU Resin PU-3300 series is a high molecular weight thermoplastic PU resin.It is free from aromatic and ketone solvent and used for food packaging.
PU-3300 is soluble in esters and alcohol for gravure lamination printing inks.
---
SPECIFICATION
Appearance: light yellow to clear liquid
Model

Solid Content

(wt%)

Viscosity

(mPa.s 25℃)

Amine Value

(mgKOH/g)

Color

(Fe-Co color std)

Solvent used

PU-3300A

30±1

200-500

≤3.5

≤3

Ethyl acetate,

Isopropanol

PU-3300B

600-900

≤2

PU-3300C

910-1300

≤2
---
APPLICATION

iSuo Chem® PU resin can be used in:
- Ink & Paint
- Solar energy
- Food packing, and Commodity soft package film
- Aluminum-plastic composite film for Lithium battery
- Electronic Screening Composite Film
Compatibility:
PU-3300 series resin is compatible with various resins, it is compatible with vinyl chloride-vinyl acetate copolymer, polyvinyl butyral resin (PVB), alkyd resin, nitrocellulose, aldehyde and ketone resins have good compatibility. However, some pigment such as: Solvent Yellow, Pigment Permanent Violet, where pigment and PU resin mixture are grinded to the required fineness then add the nitro cellulose at the final stage to the grinded mixture.
---
LABORATORY

---
PACKAGING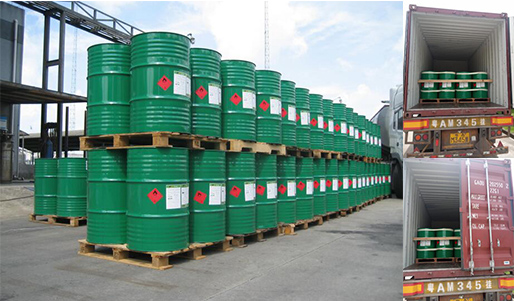 ---
STORAGE&TRANSPORTATION
Packing:In 190kgs drum, or as customer's request
Storage:Keep in cooi,dry place protect from heat at tempertures between 5-25℃,tightly sealed
Shelf life:Within 6 months
---
RELATED PRODUCTS