CHARACTERISTICS
- High performance product
- Good pigment wetting and dispersion properties
- Excellent adhesion to a wide range of substrate ( PET, Nylon, OPP )
- Outstanding lamination bond strength
- Good anti- blocking property
- Good re-solubility and ink can be easily wiped clean when printing
---
DESCRIPTION
Polyurethane Resin PU resin is a universal resin for color ink, also for regular white ink.
As a kind of clear liquid, iSuo Chem® PU resin is recommended to applicated to food packing, especially for gravure lamination ink in food packing industrials.
PU-35 series resin is free from aromatic and ketones solvent, they are soluble in esters and alcohol.
---
SPECIFICATION
Appearance: light yellow to clear liquid
Model

Solid Content

(wt%)

Viscosity

(mPa.s 25℃)

Amine Value

(mgKOH/g)

Color

(Fe-Co color std)

Solvent used

PU-35A

30±1

200-500

≤3.5

≤3

Ethyl acetate,

Isopropanol

PU-35B

600-900

≤2

PU-35C

910-1300

≤2
---
APPLICATION

iSuo Chem® PU resin can be used in:
- Ink & Paint
- Solar energy
- Food packing, and Commodity soft package film
- Aluminum-plastic composite film for Lithium battery
- Electronic Screening Composite Film
Compatibility:
PU resin PU-35 is compatible with various resins, such as alkyd resin, nitrocellulose, vinyl chloride-vinyl acetate copolymer, polyvinyl butyral resin (PVB). Aldehyde and ketone resins also have good compatibility with PU-35 resins.
Besides, iSuo Chem® PU resins can be grinded with some pigment to the required fineness then add the nitro cellulose at the final stage to the grinded mixture, such as Solvent Yellow, Pigment Permanent Violet and other pigment.
---
LABORATORY

---
PACKAGING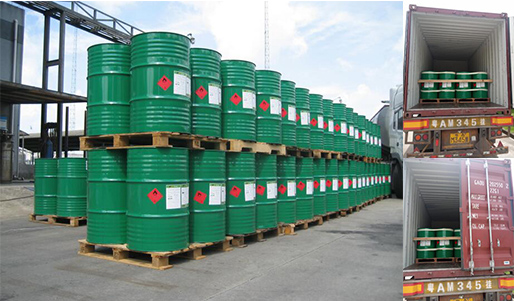 ---
STORAGE&TRANSPORTATION
Packing:In 190kgs drum, or as customer's request
Storage:Keep in cooi,dry place protect from heat at tempertures between 5-25℃,tightly sealed
Shelf life:Within 6 months
---
RELATED PRODUCTS