This week's acrylic acid market: raw materials are running weakly, and the acrylic acid market may run strongly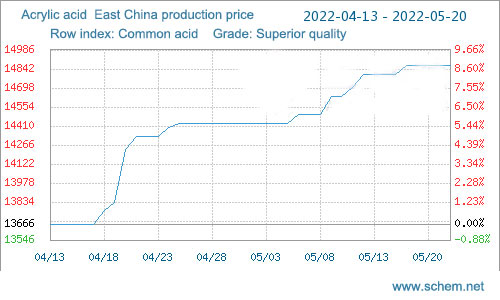 (Figure: P value curve of acrylic products)
According to China's domestic bulk list data, as of May 20, the average price of acrylic acid in East China was 14,866.67 yuan / ton, which was flat compared to Monday's price and 0.45% higher than last Friday's price. The price is up 4.45% compared to that.
This week, the acrylic acid market ran smoothly at a high level. This week, the price of raw material propylene is running weakly, and the cost support is weak. Some enterprises have shut down their installations for maintenance. The supply side is tight. Run strong.
Upstream propylene, according to domestic data monitoring, the domestic propylene (Shandong) market price was under pressure this week.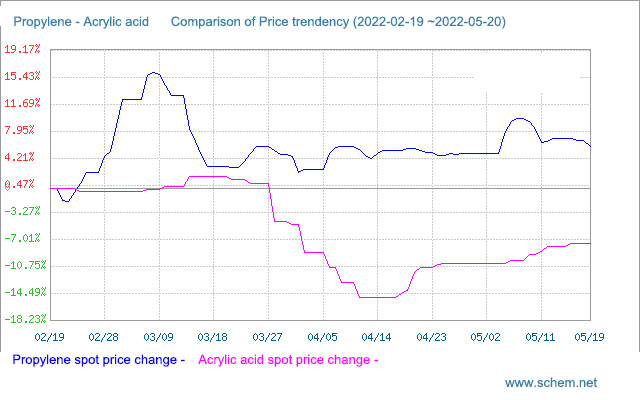 Domestic acrylic acid analysts believe that the current price of raw material propylene is falling, the cost support is limited, the supply side is tight, the downstream just needs to follow up and stabilize, and the market is negotiated in an orderly manner. .
At present, the domestic acrylic acid resin price is stable, welcome to consult!