Application of high-chlorine CPP and technical limitations
CPP with high chlorine content is mainly used in paints and fireproof coatings. Due to the competition of various products such as chlorinated rubber and chloroether, as well as its own technical reasons, it has not formed too many practical applications. So far, the chlorinated polypropylene produced by domestic manufacturers are all products with low chlorine content.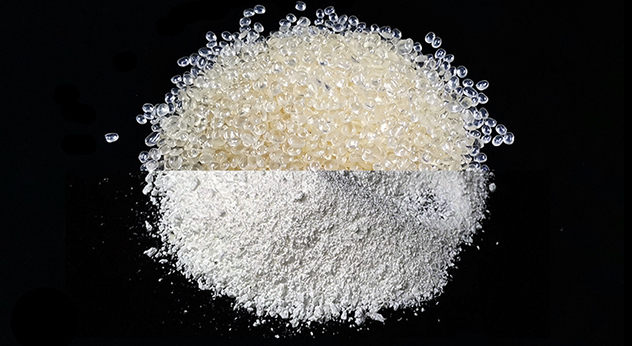 Reasons for the popularity of CPP in China:
1: Wide range of applications:
· Because CPP has excellent adhesion to the surface of polypropylene, it also has good adhesion to various materials such as polyethylene, paper, and lead film. In addition, its hardness, abrasion resistance, salt water resistance and aging resistance are all Better, so it is widely used in printing ink, plastic and metal binder industries.
· Used as the main resin in the production of composite inks for BOPP (biaxially oriented polypropylene) films.
· It can be used as the main resin for the production of adhesives, such as: double-layer PP film, PP film-aluminum, PP film-paper and other suitable adhesives
· CPP is widely used in coatings for polypropylene injection molded products due to its good film-forming properties and good gloss, such as coatings for polypropylene injection molded products
· There are also some applications in paint vehicles and water repellents.
·Since the molecular chain of chlorinated polypropylene contains chlorine atoms, it is also used in flame retardants.
2: Low cost, performance can replace international big-name products, see the table below for details.
| | |
| --- | --- |
| Famous Item | I-Sourcing Analog Item |
| Superchlon 803MWS | CPP AG30 |
| Superchlon 803LS | CPP AG26 |
| Superchlon 930S | CPP 16 |
| Superchlon 863H | CPP EG40 |
| Superchlon 892LS | CPM-22 |
| Toyobo Hardlen 13-LP | CPP AGL |